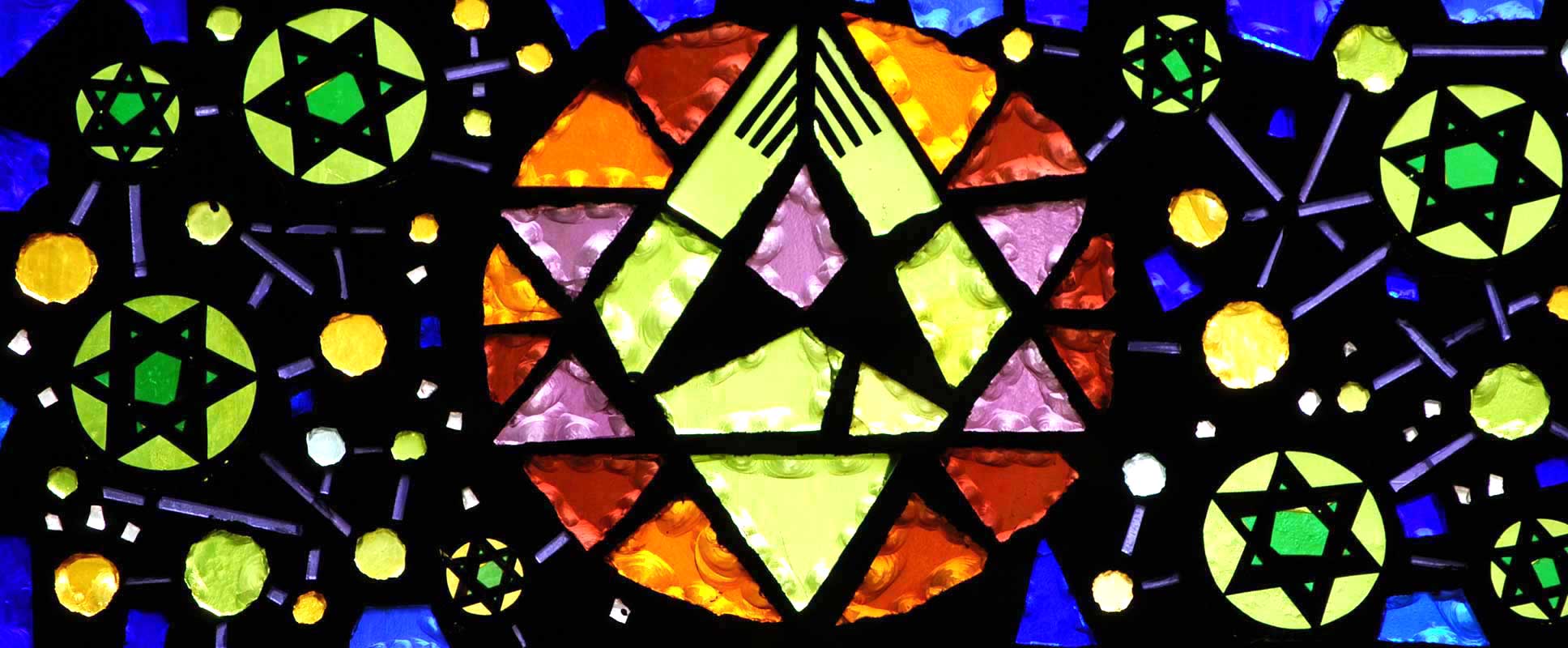 Temple Leadership
With You on Your Spiritual Journey
---
Clergy and staff are committed to serving the Temple Har Zion community with compassion, empathy and vision.
Using Torah and Jewish tradition as their guide, they are dedicated to providing a rich and meaningful religious and educational experience for members. Our trustees, educators and religious leaders are devoted to the synagogue's mission. Click here to contact our staff.
---
Adir Glick, Rabbi
Rabbinic Chair supported by The Solomon Family
Rabbi Adir Glick began his tenure at Temple Har Zion in August 2015. He was ordained in May 2015 by the Ziegler School of Rabbinic Studies of American Jewish University in Los Angeles. During ordination, he received the 2015 Jacob Pressman Award in Homiletics.
In addition to a masters of arts in rabbinic studies, Rabbi Glick holds a bachelors of arts in creative writing and a graduate degree in journalism from Concordia University in Montreal. He served as a rabbinic intern at Congregation Beth Israel in Tustin, California, and as a student rabbi at Judaica in Marseilles, France, and at Temple Emanu-El in Reno, Nevada.
Born in Jerusalem, Rabbi Glick grew up in the Old City and in the South of France, and he has lived in England, Canada and India. Before entering rabbinical school, he worked as a journalist for the Jerusalem Post and the Jerusalem Report magazine under the mentorship of American-born Israeli author and journalist Yossi Klein Halevi. He also spent a year in Nepal working for the Israeli humanitarian organization, Tevel b'Tzedek.
Rabbi Glick is particularly drawn to the spiritual and mystical dimensions of Judaism, teaches meditation to all ages and has a passion for lively prayer. Before becoming a rabbi, he spent summers at Camp Ramah Darom in Georgia; where he was the Rosh Tefillah and Mashgiach Ruchani, head of prayer, and spiritual advisor. He is a passionate community builder at Temple Har Zion and engages in interfaith dialogue in the Chicago area. He teaches Hindu communities about Judaism locally and nationally.
Rabbi Glick is married to Rachel Newman Glick, from Washington D.C. Their family has grown with the birth of their beautiful daughter, Shalva Mei Menuchot, in 2016, and their sweet son, Adiv Oz, in 2018. They live in River Forest.
---
Victor A. Mirelman, Rabbi Emeritus
Dr. Victor A. Mirelman has been rabbi of Temple Har Zion since 1990. Prior to joining the synagogue he spent 14 years, from 1975 to 1989, as the spiritual leader of Congregation B'nai Israel in Milburn, New Jersey, where he was also visiting professor of history at the Jewish Theological Seminary in New York. From 1970 to 1974, he lectured at the Hebrew University in Jerusalem, concentrating his courses in the modern and contemporary history of the Jewish people.
A native of Argentina, Dr. Mirelman received a masters of science in mathematics from the University of Buenos Aires. He was ordained as rabbi at the Jewish Theological Seminary and received his doctorate from Columbia University.
Dr. Mirelman is an authority on Latin American Jewry, the focus of his doctoral dissertation and articles in scholarly publications. He also has a special interest, personal and academic, in Sephardic Jewry. His most recent book, "Jewish Buenos Aires, 1890-1930: In Search of an Identity," was published by Wayne State University Press.
In 1991, Dr. Mirelman was appointed Professor of Jewish History at Spertus College in Chicago. In 2005, he was elected President of the Chicago Board of Rabbis.
---
Stewart Figa, Cantor
Cantorial Chair supported by The Goldstine Family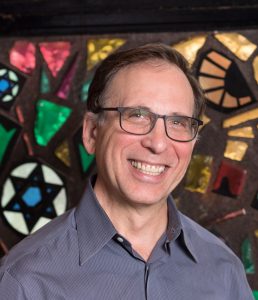 Cantor Stewart Figa has served at Temple Har Zion since 1998 and has been a cantor in the Chicago area since 1990. As member of the New Budapest Orpheum Society, a Chicago-based musical troupe dedicated to reviving European Jewish music from the first half of the 20th century, he has sung at the United States Holocaust Memorial Museum in Washington D.C. and at the Neue Gallerie in New York City.
In the 1980s, Cantor Figa performed for several seasons in Yiddish theater productions in New York City, having had the privilege of working with some of the legendary greats of the Yiddish stage. A recognized singer of the Yiddish repertoire, he appeared in a guest role singing on the Golden Globe Award-winning program "Brooklyn Bridge," and he has performed concerts locally at the Harold Washington Library, the Spertus Institute, the Arts Club of Chicago, Anshe Emet, K.A.M. Isaiah Israel, North Shore Congregation Israel, as well as a soloist with the Halevi Choral Society.
He received degrees from Northwestern University and Spertus Institute of Jewish Studies in Chicago.
---
Charles Shapera, Executive Director
Executive Chair supported by The Geldner Family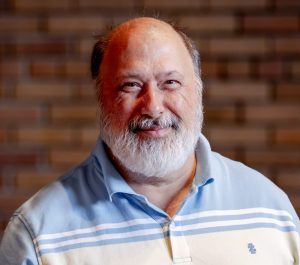 Charles Shapera is a longtime member of West Suburban Temple Har Zion. He started as a Hebrew school student, then continued as our Torah reader, Hebrew school teacher and youth group director. He has known, prayed with and studied with generations of the congregation.
An Accomplished musician, Charles performs domestically and internationally (Austria, Canada, the Czech Republic, Italy, and Luxembourg) as part of several orchestras and chamber ensembles. Charles taught Instrumental Music (Band) for 20 years before becoming the Executive Director of Temple Har Zion. He maintains a private music studio teaching all the wind instruments and piano. It was at Temple Har Zion where Charles met his wife, Zoe, with whom he shares a daughter, Arza, and son, Micah. Charles brings years of experience, history and devotion with the congregation to his position as executive director.
---
David Schwartz, Education Director
Supported by an Anonymous Donor

David Schwartz is the Director of Education at West Suburban Temple Har Zion. He came to the synagogue in 2018 from Anshe Sholom B'nai Israel, where he was the Director of Family Education and Programming, and from 12 years at Camp Ramah Darom, where he was a judaics educator, B'nai Mitzvah tutor and bunk counselor.
David has a masters in teaching from Washington University in St. Louis and a masters in Jewish professional studies from Spertus Institute in Chicago. He is also a Jewish storyteller, and the proud husband of Miriam and father of Shira. In his spare time, he enjoys reading, singing and playing board games. He looks forward to continuing to get to know students, parents and community members.
---
Claudine Guralnick, Director of Early Childhood Education
Preschool Chair supported by The Guralnick Family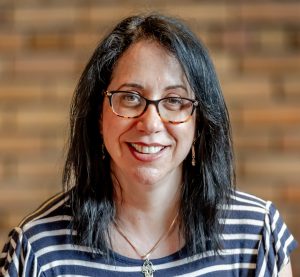 Claudine Guralnick is the Director of Early Childhood Education and the lead teacher in the Adom (two-year-old) classroom. Claudine has been a beloved lead teacher in the preschool for more than 20 years and was the 2016 recipient of the JUF Sue Pinsky Award for excellence in Jewish education. She is also our Director of Jewish Education programming for families with children 1-7. When not busy setting the next generation on the path to becoming special wonderful human beings, Claudine spends time at home with husband Dale and their three daughters: Stephanie, Danielle and Sadie.
---
Our Support Staff
Sheila Essig
Office Manager
Judy Grobe Sachs
Website/Social Media Manager
Simon Aburto
Facilities Manager