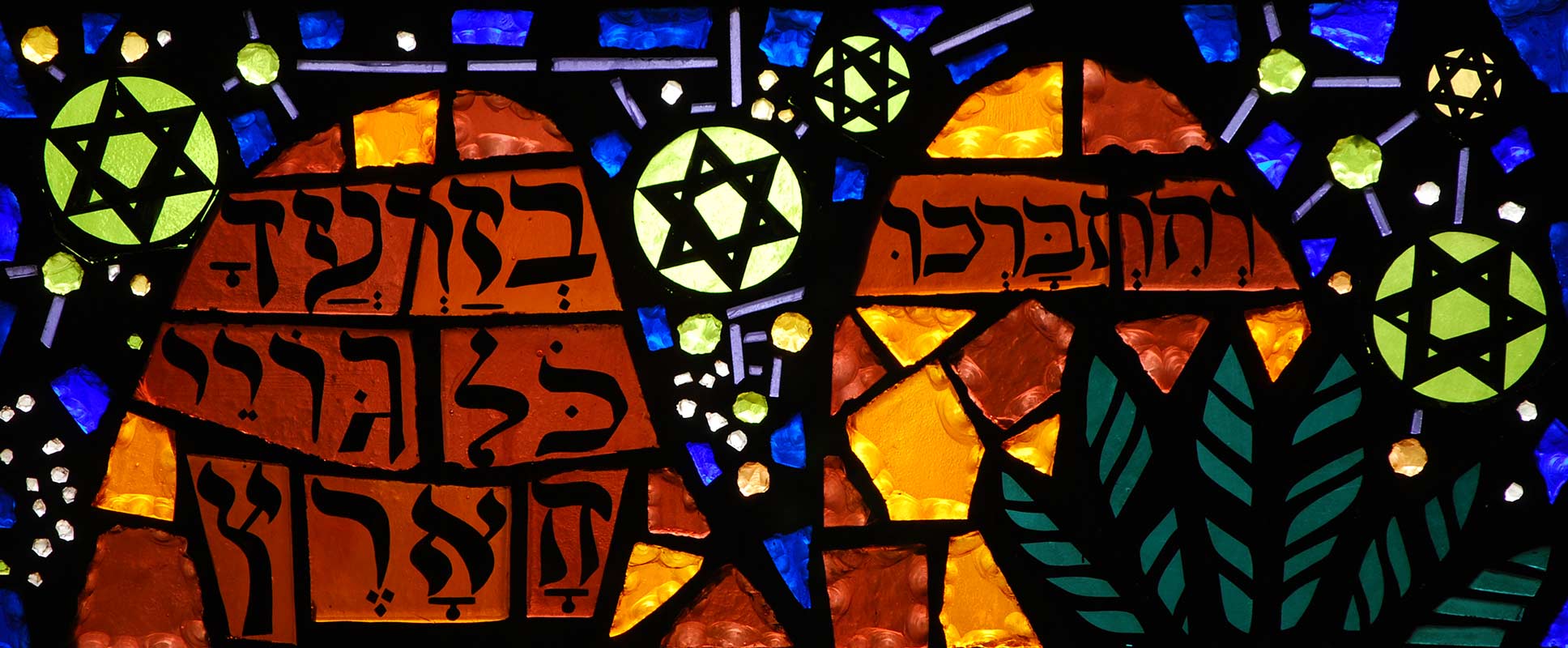 Temple & Zoom Decorum
Temple & Zoom Decorum
Temple and Zoom Decorum
We welcome all who wish to join us in our observances.
Attire in the sanctuary, and on Zoom, should follow our values of Tzniut, or modesty, and fit within the spirit of prayer. For most services, this can be loosely defined to mean business casual clothing. Please avoid strapless or bare-shoulder dresses, torn jeans or pants, low-cut tops or revealing skirts, and shorts. If you are unsure if your attire is appropriate, please ask.
Men are obligated to wear head coverings while in the sanctuary and when visible during Zoom services. The synagogue provides kippot and prayer shawls, or tallit, for loan to our members and visitors.
Cell phones should remain off during services and should be returned to your pocket before entering the sanctuary. If you must take a call or text during services, please exit the sanctuary quietly and return when your call is finished.
Do not enter or exit the sanctuary when the ark is open, or when the rabbi is speaking. These moments are sacred and reserved for meditation and worship. They are meant to be quiet moments in which we focus all of our attention on God and our fellow worshippers.
Tallit and prayer books are not to be taken into the restroom. Hooks are provided outside each restroom for this purpose.
Writing is prohibited on Shabbat and other holidays, as it is considered a creative act. Please refrain from doing so during your visit to the synagogue.
Photography, like writing, is prohibited in the sanctuary during services. We ask that visitors respect this policy in the interest of maintaining an atmosphere of reverence and respect for sacred space.
Members and visitors joining services via Zoom should take extra care to ensure a quiet space during services. Our Zoom moderators help create a welcoming environment by muting participants except for selected moments. As a courtesy to others using the platform, they will mute participants who are unaware that others can hear them.
Please refrain from chewing gum in the synagogue or smoking anywhere in or near the building.
Pocket-sized hearing amplification devices are available on request.