Speaker Series
"Who is wise? One who learns from everybody." — Ben Zoma, Pirkei Avot
---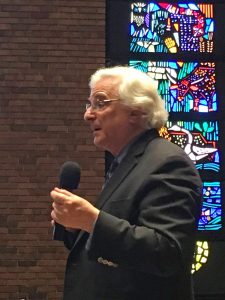 Each year, Temple Har Zion welcomes engaging, insightful and provocative speakers to share their perspectives on timely issues or their research in Jewish culture and history.
Speakers come to teach, inform, and entertain with topics as diverse as "Jewish and Israeli history," "Jews Who Rock" and "Jewish Bioethics." These lectures continue lifelong learning and facilitate social connections. Stay in touch with upcoming programs and presentations through our activity calendar.
If you have suggestions for topics or speakers, please contact Director of Education David Schwartz at dschwartz@wsthz.org.