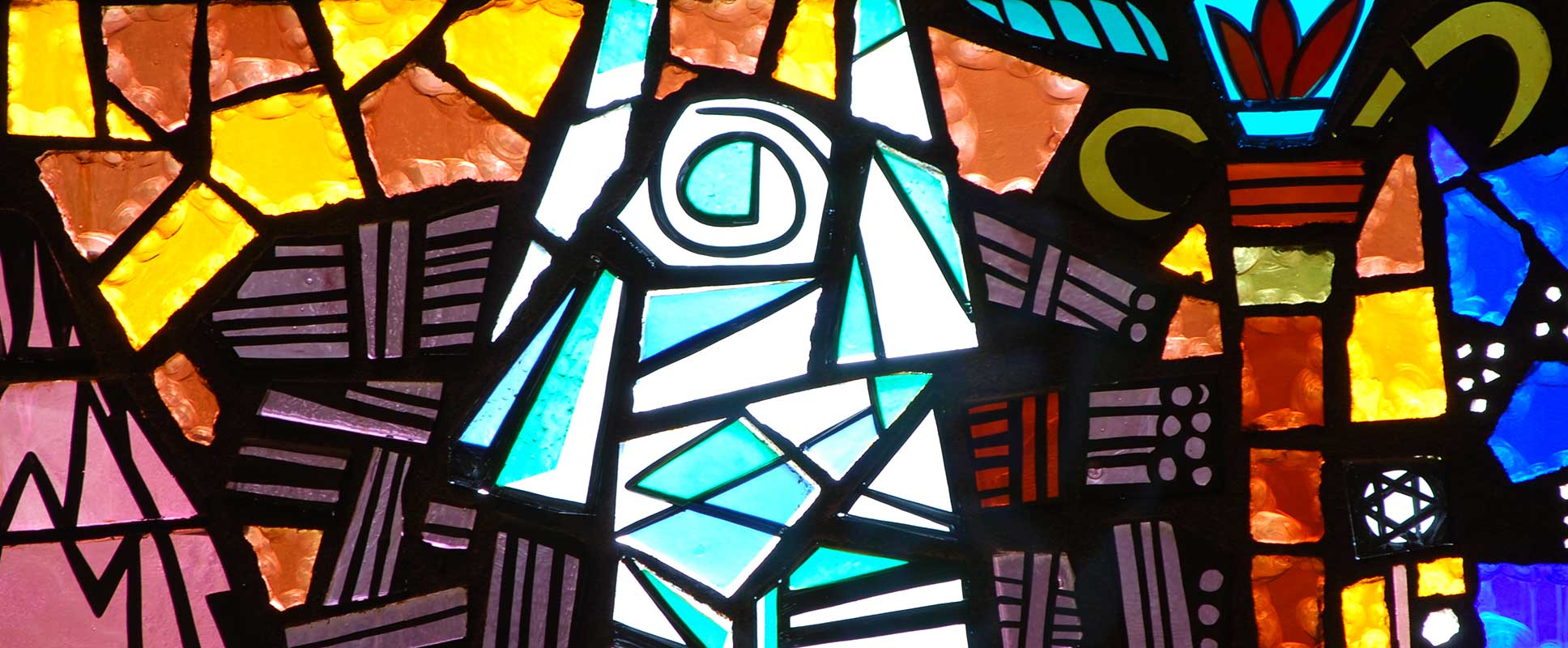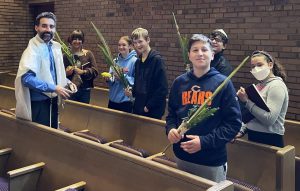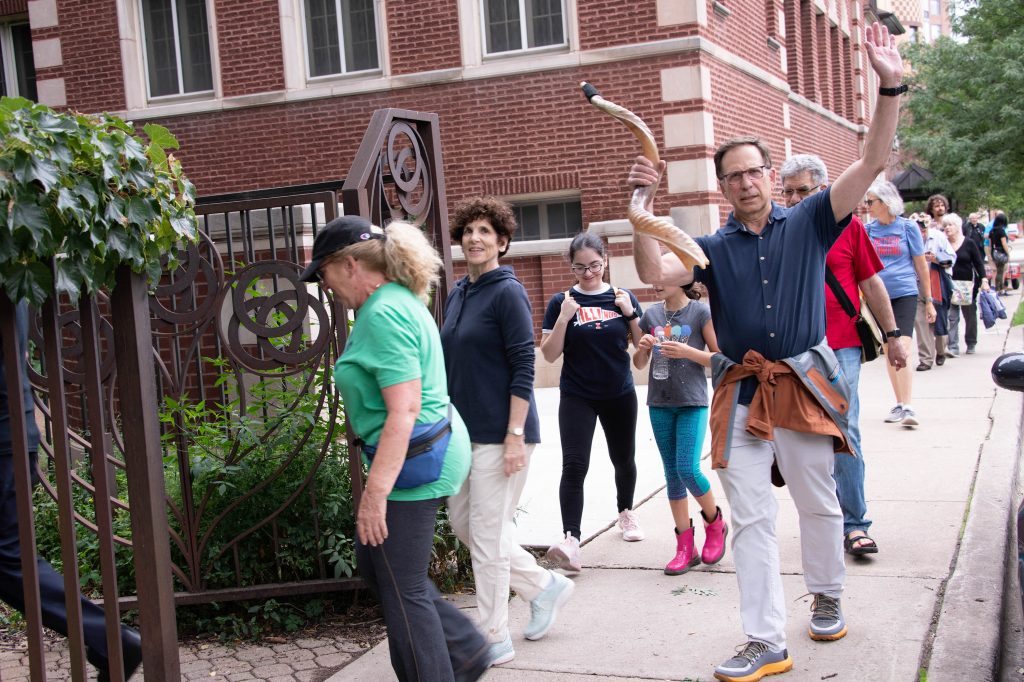 Holiday Curriculum
See our innovative holiday curriculum that is being implemented around the country.
Click here
Our Curriculum
Our comprehensive curriculum provides a foundation for our student's Jewish lives.
---
The Koven Religious School curriculum helps our students form a strong Jewish identity. Guided by Jewish values and traditions, we expose students to various aspects of Jewish belief, history, and culture. We return to topics many times so that students retain the lessons and themes.
We teach the following content areas in age-appropriate ways:
Prayers:
Students learn how to sing, translate and connect to the meaning of prayers. These prayers are ones that they will lead for their b'nai mitzvah ceremonies.
Holidays:
In a leading-edge curriculum being implemented around the world, students learn facts about each holiday in the earliest grades, and then are presented with a different grade-appropriate theme annually for each holiday. This helps students see how the holidays add meaning to their lives regardless of age.
Tanach:
By the time students have graduated from the Koven Religious School, they have studied the Tanach from beginning to end, learned about the Second Temple period (after the Bible closed), and studied rabbinic texts.
Shabbat Dinner:
Students in grades 1-4 learn the blessings for Friday night (candles, grape juice, challah), the major parts of Birkat Hamazon, and how to sing two traditional Z'mirot or songs: Tzur Mishelo and D'ror Yikra. The learning is spaced over four years so they are able to master the parts.
Lifecycle:
Students in grades 5-8 learn about the Jewish lifecycle events of b'nai mitzvah, weddings, birth and death.
Hebrew:
Starting in kindergarten, students become familiar with the Hebrew alphabet. By the end of second grade, students are reading Hebrew. They learn to write, speak and translate written Hebrew as well. The emphasis is on Modern Hebrew.
Israel:
Israel is a special place for the Jewish people. By the time students explore the complexities of modern Israel in eighth grade, they have developed an appreciation and love of the Jewish Homeland.
Social Action:
It is important that our students not only learn but experience the Jewish imperative to make the world a better place. That's why each grade has a social action theme, grounded in Jewish text, and experienced with a project. The themes repeat so that students can revisit them from an older perspective.
Other:
Some subjects aren't easily categorized, so each grade has an "other" topic such as Jewish peoplehood, Jewish food and God.
---
Curriculum Content by Grade
Each grade has a curricular focus for yearly studies. Hebrew language and learning about the holidays are built into each grade's curriculum.
Grades K-1
Prayer: Shema
Holidays: Basic facts
Tanach: The weekly Torah portion
Hebrew: Naming letters
Israel: Symbols
Social Action: Honoring the elderly
Other: Intro to the Synagogue
Grades 2-3
Prayer: Barchu
Holidays: Review facts, grade-specific themes for each holiday
Tanach: Genesis: Isaac-Joseph; Shabbat Dinner: Review, Kakatuv paragraph of Birkat Hamazon, and the next paragraphs of Tzur Mishelo and D'ror Yikra
Hebrew: Write Hebrew
Israel: Jewish Homeland
Social Action: Environment
Other: Jewish Peoplehood
Grades 4-5
Prayer: Ashrei
Holidays: Review facts, grade-specific themes for each holiday
Tanach: The weekly Torah portion; Shabbat Dinner: Review, the Shabbat Harachaman and Migdol paragraphs of Birkat Hamazon, and the next paragraphs of Tzur Mishelo and D'ror Yikra
Hebrew: Speaking conversational Hebrew
Israel: Geography
Social Action: Honoring the elderly
Other: God
Grades 6-7
Prayer: Aleinu
Holidays: Review facts, grade-specific themes for each holiday
Tanach: The rest of the Tanach
Lifecycle: Birth
Hebrew: Reading stories
Israel: Planning a trip
Social Action: The environment
Other: Jewish values
Grades 9-12
Tanach: Rabbinic texts
Other: Modern issues
Grades 1-2
Prayer: V'ahavta
Holidays: Review facts and grade-specific themes for each holiday
Tanach: Genesis — Creation through Abraham; Shabbat dinner — Blessings for Candles, grape juice and challah; Shir Hama'alot — the first paragraph of Birkat Hamazon and the first paragraphs of two Z'mirot (Tzur Mishelo and D'ror Yikra)
Hebrew: Read Hebrew
Israel: The National Anthem
Social Action: Healing the sick
Other: Home rituals
Grades 3-4
Prayer: Friday evening Kiddush
Holidays: Review facts, grade-specific themes for each holiday
Tanach: Exodus-Deuteronomy; Shabbat Dinner – Review, Uv'nei Yerushalayim paragraph of Birkat Hamazon, and the next paragraphs of Tzur Mishelo and D'ror Yikra
Hebrew: Present tense
Israel: Demography
Social Action: Hunger
Other: Jewish foods
Grades 5-6
Prayer: Vayomer
Holidays: Review facts, grade-specific themes for each holiday
Tanach: Joshua through Solomon
Lifecycle: B'nai-Mitzvah and Wedding
Hebrew: Writing conversational Hebrew
Israel: History
Social Action: Healing the sick
Other: Kashrut
GRADES 7-8
Prayer: Mourner's Kaddish
Holidays: Review facts, grade-specific themes for each holiday
Tanach: The Second Temple period
Lifecycle: Death
Hebrew: Read newspapers
Israel: Complexities
Social Action: Hunger
Other: Holocaust