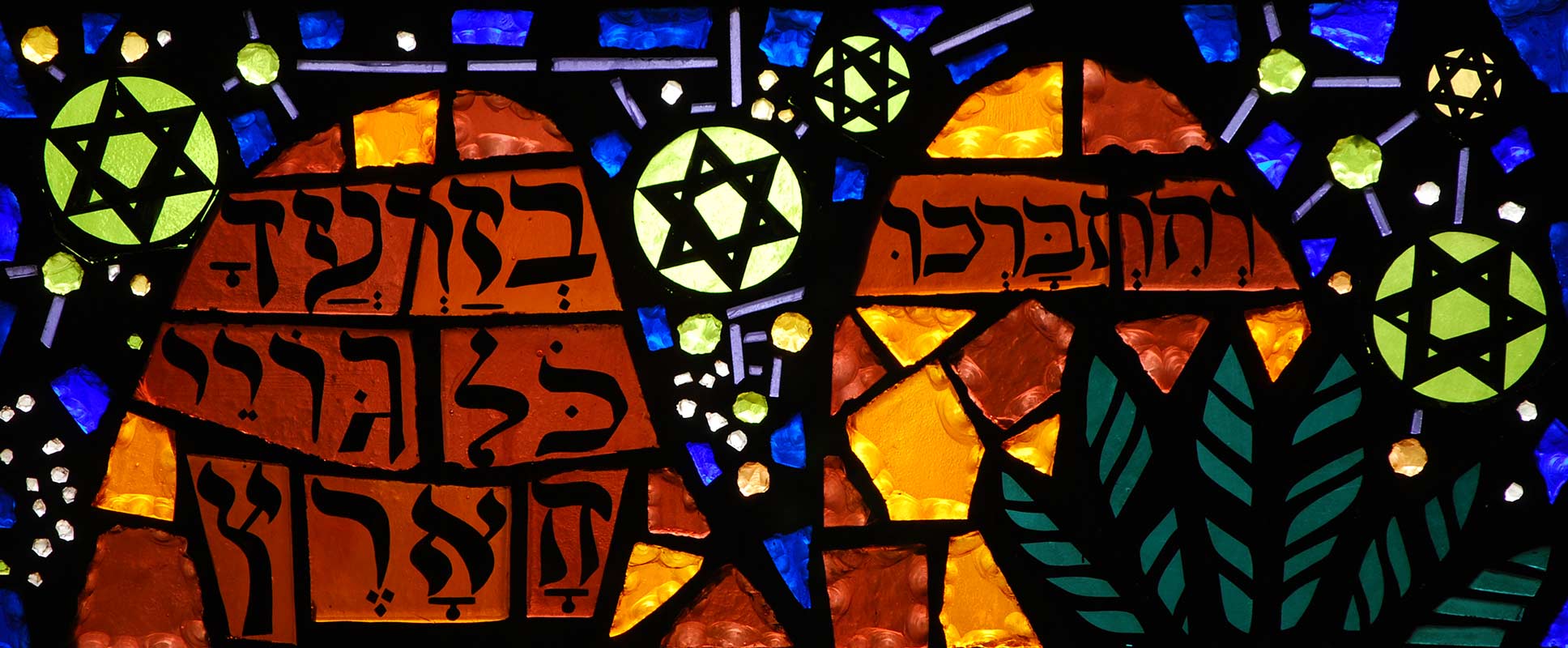 Shabbat Services
Rejoicing in prayer
---
A day of rest and reflection, Shabbat is a cornerstone of Judaism and an essential part of the Jewish calendar.
Observed Friday evening to Saturday night, our weekly Shabbat services commemorate creation as a community as we celebrate the blessings that surround us. By setting aside our everyday concerns and focusing on spiritual renewal through prayer and Torah study, we are able to deepen our connection to God and build stronger bonds with our fellow congregants.
Friday Nights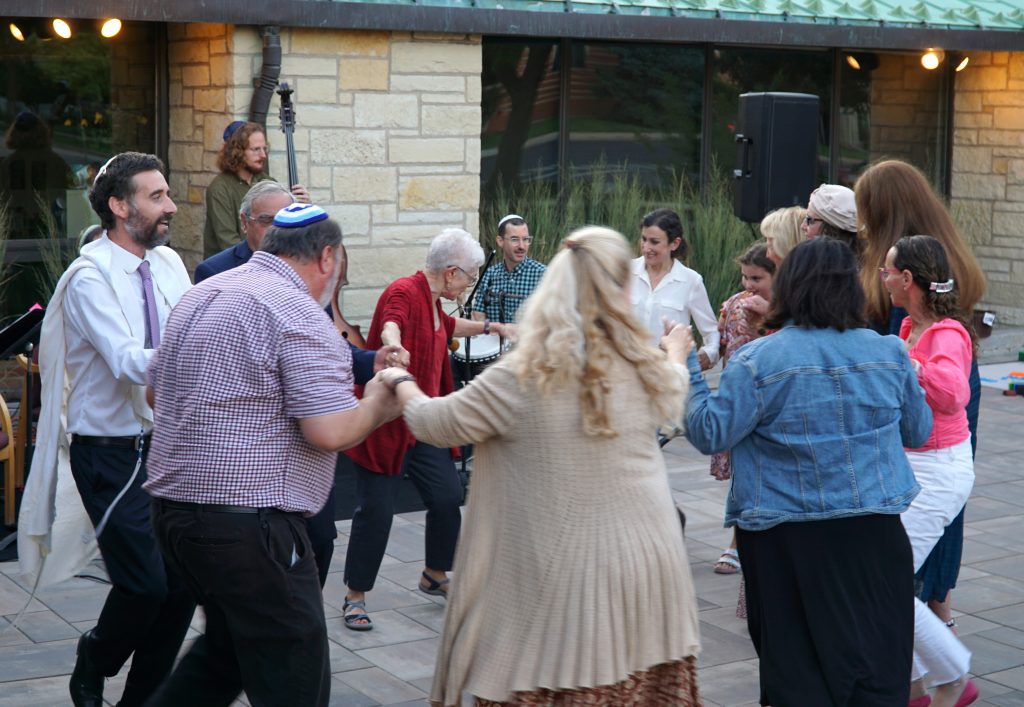 Shabbat evening services are a chance to check in with God, with our family and with ourselves, providing a rhythm to the week, a respite from our day-to-day lives and an opportunity to connect with our community through song and prayer. It's a joyous occasion — a time to remember that God ceased work on the seventh day, and that we too should take time to rest and restore our energy. We gather in our homes with friends and family, as well as in synagogues and with our community. It's a time of peace, of connection and of gratitude.
Temple Har Zion also offers a monthly Musical Shabbat — a service filled with singing, dancing, and celebration. This family-friendly service is open to the entire community and is a wonderful way to celebrate Jewish tradition while connecting with one another.
Friday Evening Kabbalat Shabbat — 6:30 p.m. CT
Friday evening services are available via Zoom
Meeting ID: 818-0357-8025
Password available upon request by contacting our office at office@wsthz.org
The Friday evening Siddur can be found here.
---
Saturday Mornings
On Saturday mornings, the temple welcomes regulars and newcomers to a morning of praise, of study, and of hearing the words of our sacred scriptures. Our cantor leads a traditional Shacharit service while using a variety of traditional, modern, cantorial, and Hassidic melodies. Our rabbi introduces the Torah and Haftarah readings and presents inspiring sermons relevant to our lives, the Torah portion, events in the world, and spiritual matters that leave us uplifted for the week ahead.
Charles Shapera, our executive director and Torah reader for more than 20 years, reads Torah on most weeks unless there is a b'nai mitzvah or another member chooses to read. We welcome all to participate in the sacred ancient ritual of reading Torah.
Every week different members of the synagogue take turns preparing and chanting haftaroth. Our cantor sends recordings upon request. Please email us to join our rotation.
Once a month, our davening team leads musical services on Shabbat mornings.
To learn more about our Golden Kippah program encouraging our members to learn new synagogue skills and participate in services, click here.
A Shabbat meal follows.
Saturday Morning — 10 a.m. CT
Saturday morning services are available via Zoom
Meeting ID: 242-651-284
Password available upon request by contacting our office at office@wsthz.org
The Saturday morning Siddur can be found here.
---
Honors, Reading, and Aliyot
While many prayers are recited in Hebrew during the Saturday morning services, there are many English readings that enable all to participate. Pulpit honors are distributed among members who wish to lead a prayer or reading during a service. Children may sit with their parents in the sanctuary or attend regularly scheduled Junior Congregation services.
Members desiring an aliyah or another honor at the Shabbat morning service (to commemorate a Yahrzeit, special birthday, or other milestone), may alert the gabbai that morning or contact the temple office in advance. Even when we have a b'nai mitzvah or other special Shabbat, we reserve honors for the congregation.