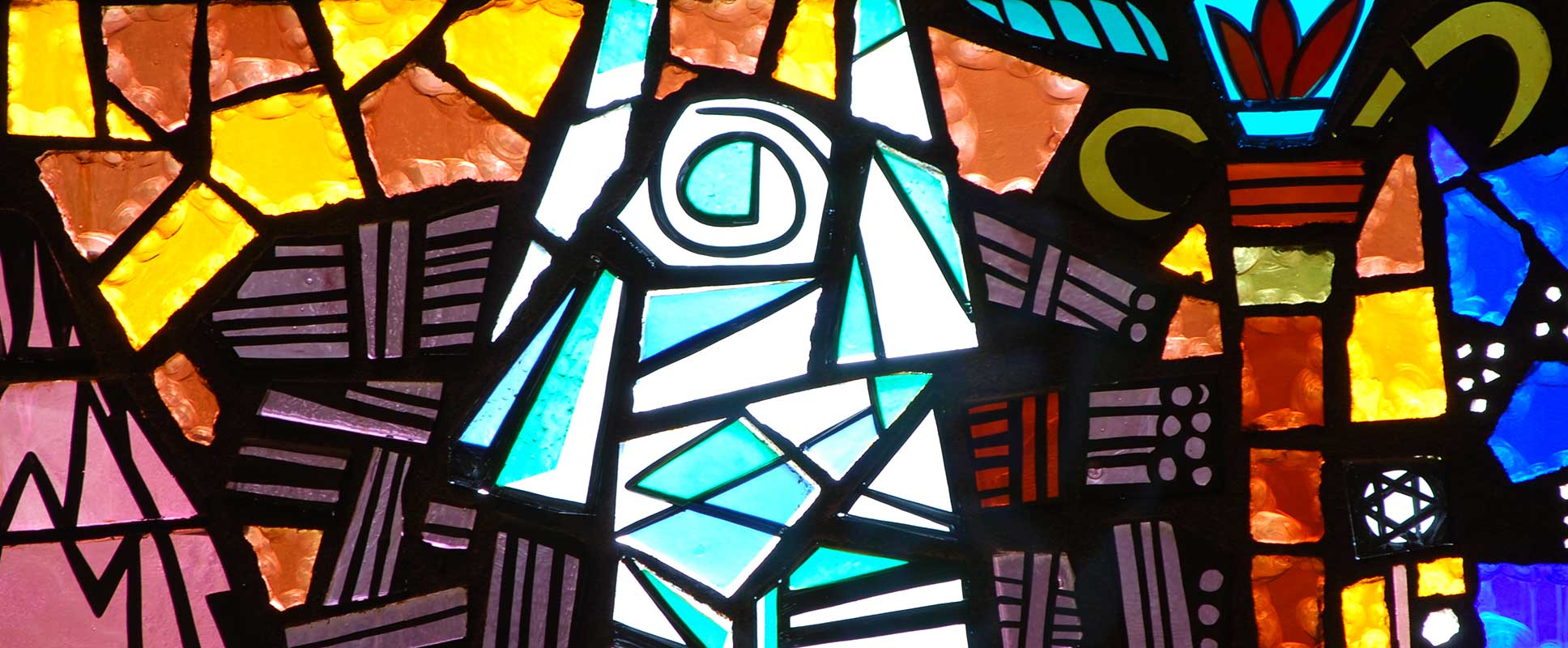 Preschool Events
Stay up to date on special events and activities for our preschool and students.
Event Calendar
Our Preschool
A nurturing environment for children to learn and grow.
---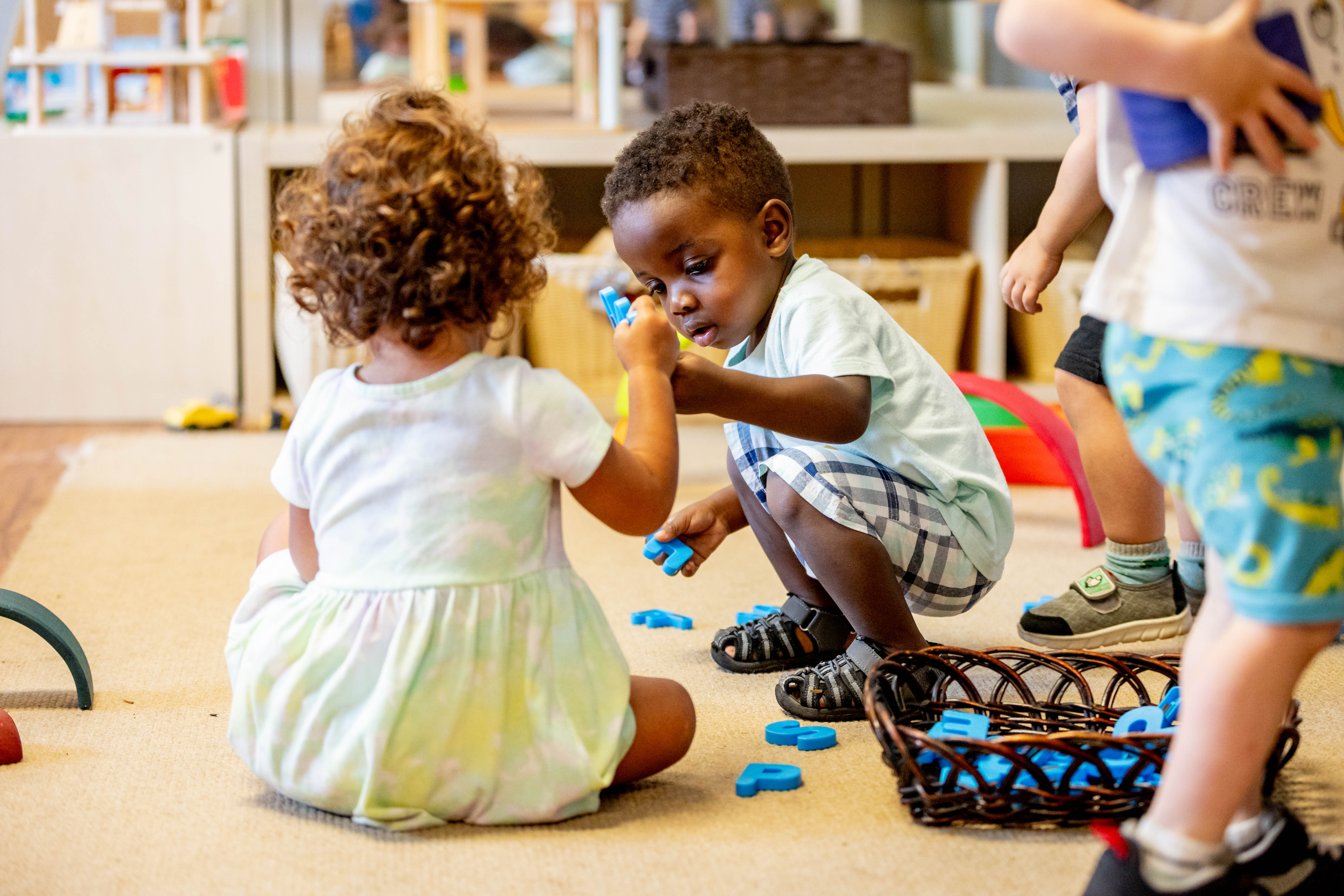 Cultural heritage plays an important role as children develop a sense of identity. Temple Har Zion strives to deepen your child's appreciation of Jewish tradition and culture, and to engage the whole family as well.
Our class sizes are small so that our teachers can devote the time and attention children require to grow and thrive. We place a strong emphasis on the process of your child's development. Our teachers provide positive reinforcement to help each child reach their potential for intellectual, physical, social, spiritual, and emotional growth.
Children learn best when they are excited about a topic and curious to learn more. When children come to us with questions, we don't simply tell them the answer. Instead, we encourage them to explore by asking questions or coming up with ideas on their own. As they grow, they will have the capacity to ask questions, solve problems and learn from their experiences. This foundational skill will serve them well.
For more information on our early childhood programs, please contact Director of Early Childhood Education Claudine Guralnick.
---
Our Curriculum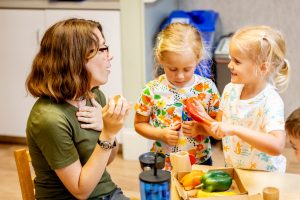 At Temple Har Zion's early childhood center, teachers listen, observe, and document each child's emerging skills and interests. We tailor educational experiences to meet each child's needs. Children thrive when families join with professional educators to create a lifelong love of learning that nurtures a sense of wonder and responsibility.
Click here to learn more about what a day in the life of a student at Temple Har Zion looks like.
Play-based Learning
The temple believes every child is capable of learning and that it is our responsibility to deliver the best possible educational experiences. We provide children with the support and resources they need to succeed and ample opportunities to develop their play, social, physical, and creative skills.
Our educators make thoughtful decisions: when to step in and when to allow children to learn through trial and error. This approach helps students develop independence and gain self-confidence.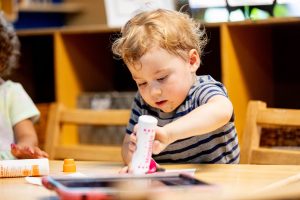 Play can be quiet, noisy, messy, challenging, creative or exploratory. When children are at play, they are exploring and learning without the pressure of having to perform or being judged. Children also learn to make friends and establish relationships.
We offer a variety of opportunities for our children to play, socialize and engage inside and outside of the classroom. This helps them to develop new skills and confidence that will help them to succeed in school and in life.
Emergent Curriculum
Children are naturally curious and learn best when they can actively explore the world in a playful way. Our early childhood programs are designed to encourage children's curiosity while providing a supportive environment where they can learn at their own pace.
These programs reflect our belief that children learn best when they are provided with varied learning opportunities and experiences. They are active participants in their own education and are encouraged to participate on their own terms. The curriculum fosters each child's growth and development while building self-esteem and teaching compassion, respect and kindness toward others.
Inspired by Reggio Emilia
The Reggio Emilia philosophy inspires our program to encourage children and their teachers to explore, question, theorize and draw conclusions. This approach encourages children to become active participants in learning by providing them with the freedom to express their ideas and build on their experiences through hands-on exploration and discovery. Click here to learn more about this approach.
Outdoor Play
Outdoor play is critical in the development of young children as it provides them the opportunity to learn through first-hand experiences. It also helps to develop their gross motor skills and strengthen their physical abilities.
Many of the developmental tasks that children must achieve — exploring, risk-taking, problem-solving, making choices and adapting to new situations — are better learned and understood outside than in a conventional classroom setting. This way, students develop  independence and self-reliance as they learn how to be resourceful and adapt to a changing environment.
Ready to Sign Up? Looking for the Calendar or a Form?
Click here to go to Preschool Forms: Har Zion Early Childhood Enrollment "To Do" list.
---
Healthy Har Zion Preschoolers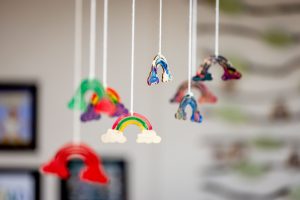 Choosing healthy and organic options helps ensure that our children are developing physically, emotionally, and socially. We use local suppliers and provide seasonal produce to offer healthy choices and promote a sustainable lifestyle.
Our snacks and meals are nut-free, Kosher, vegetarian and kid-friendly and prepared in-house using locally produced ingredients — including from our garden. We promote good nutrition and healthy habits.
---
Camp Zion – Ready for Summer
Camp Zion offers an engaging camp experience for children, where having fun and making friends are the most important goals. Our camp welcomes children 2-5 years to participate in hands-on experiences in music, learning, water play, and art. Children of diverse faiths can attend and celebrate their traditions while learning about Judaism in a fun and inclusive environment. We model and integrate values that are common across religions and cultures. For more information, click here.
Sample Preschool Day

| | |
| --- | --- |
| 7:30am - 8:15am | Early Care - small group provocations |
| 8:30am | Core Classrooms Together |
| 8:30am - 9:15am | Free Choice Exploration |
| 9:15am | Clean up |
| 9:25am - 9:45am | Morning Meeting |
| 9:45am - 10:30am | Gross Motor (outside or community hall) |
| 10:30am - 10:45am | Hand washing and Snack |
| 10:45am - 11:15am | Small Group Activities |
| 11:15am - 11:30am | Clean up, Closing circle for those going home |
| 11:30-noon | Washing hands, lunch |
| 12:15 - 1pm | Extended Play or Enrichment, saying goodbyes |
| 1pm - 3pm | Nap/Quiet time on cots |
| 3pm - 3:30pm | Hand washing , Snack, saying goodbyes  |
| 3:30pm - 4:30pm | Gross Motor (outside or community hall) |
| 4:30pm - 5:00pm | Small Group Activities |
| 5pm - 5:15pm | Hand washing and Snack |
| 5:15pm - 6pm | Free Choice Exploration |
Sample Preschool Day

| | |
| --- | --- |
| 7:30am - 8:15am | Early Care - small group provocations |
| 8:30am | Core Classrooms Together |
| 8:30am - 9:15am | Free Choice Exploration |
| 9:15am | Clean up |
| 9:25am - 9:45am | Morning Meeting |
| 9:45am - 10:30am | Gross Motor (outside or community hall) |
| 10:30am - 10:45am | Hand washing and Snack |
| 10:45am - 11:15am | Small Group Activities |
| 11:15am - 11:30am | Clean up, Closing circle for those going home |
| 11:30-noon | Washing hands, lunch |
| 12:15 - 1pm | Extended Play or Enrichment, saying goodbyes |
| 1pm - 3pm | Nap/Quiet time on cots |
| 3pm - 3:30pm | Hand washing , Snack, saying goodbyes  |
| 3:30pm - 4:30pm | Gross Motor (outside or community hall) |
| 4:30pm - 5:00pm | Small Group Activities |
| 5pm - 5:15pm | Hand washing and Snack |
| 5:15pm - 6pm | Free Choice Exploration |